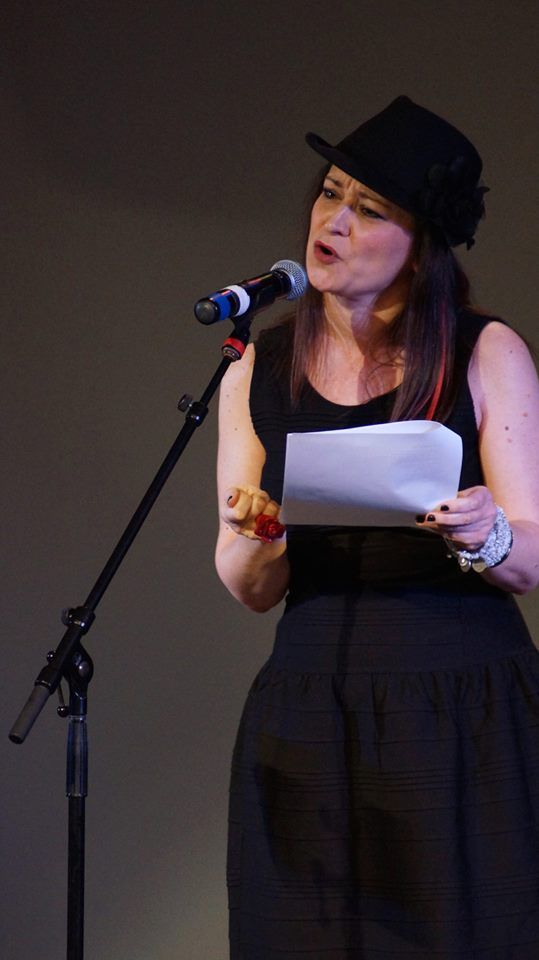 Date:  September 1, 2015
Where: Terraza 7 Cafe, 40-19 Gleane Street, Elmhurst, NY 11373
Time: 7:00 — 9:00 PM (open-mic sign up at 6:30)
Other: $5 suggested donation.
Information: Richard Jeffrey Newman
Please Note: Terraza's second floor, where First Tuesdays takes place, is not handicap accessible.
Valerie G. Keane is honored to be part of the Queens literary scene.  Her work has been published in Newtown Literary Journal and she is the founder of Poetry & Coffee, a discussion group for writers and readers of all levels of experience, where people are reading and talking about poetry for the joy of it. Valerie has been featured at Boundless Tales Reading Series, REZ Reading Series, Nature of the Muse, Inspired Word, the International Women Artists' Salon, and a handful of internet radio programs.  She speaks at high schools and colleges about how to love poetry from the bottom of your soul without an MFA, and she currently serves on the editorial review board for poetry for Newtown Literary.  Find out more at www.valeriegkeane.com.