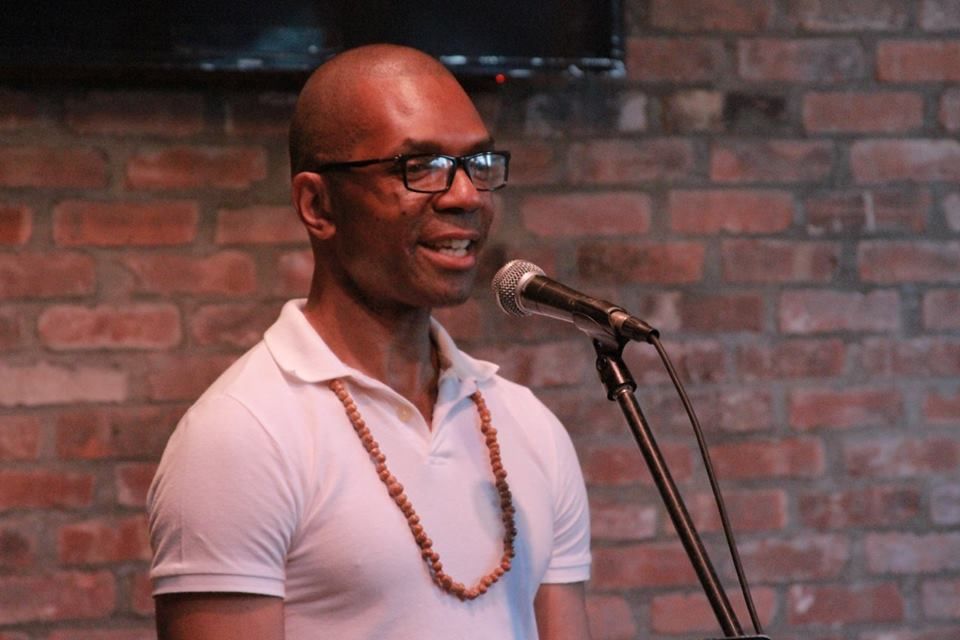 When: February 7, 2017
Where: Espresso 77 Café, 35-57 77th Street, Jackson Heights, NY 11372.
Time: 7:00 — 8:30 PM (open-mic sign up at 6:30)
Cost: $5 minimum purchase at the food counter.
More Information: Richard Jeffrey Newman
Joe Okonkwo's debut novel Jazz Moon, set against the backdrop of the Harlem Renaissance and glittering Jazz Age Paris, was published by Kensington Books in May 2016. His short stories have appeared in Promethean, Penumbra Literary Magazine, Cooper Street, Storychord, LGBTsr.org, Chelsea Station, Shotgun Honey, Best Gay Stories 2015, and Best Gay Love Stories 2009. His short story "Cleo" was nominated for a 2015 Pushcart Prize. Joe is Prose Editor for Newtown Literary, a journal featuring work by writers from Queens, New York. In 2017 he will take the reins as Editor of the annual Best Gay Stories anthology published by Lethe Press. He earned an MFA in Creative Writing from City College of New York. Joe Okonkwo is represented by the Baldi Literary Agency.
This event was funded in part by Poets & Writers, Inc. through public funds from the New York City Department of Cultural Affairs, in partnership with the City Council.