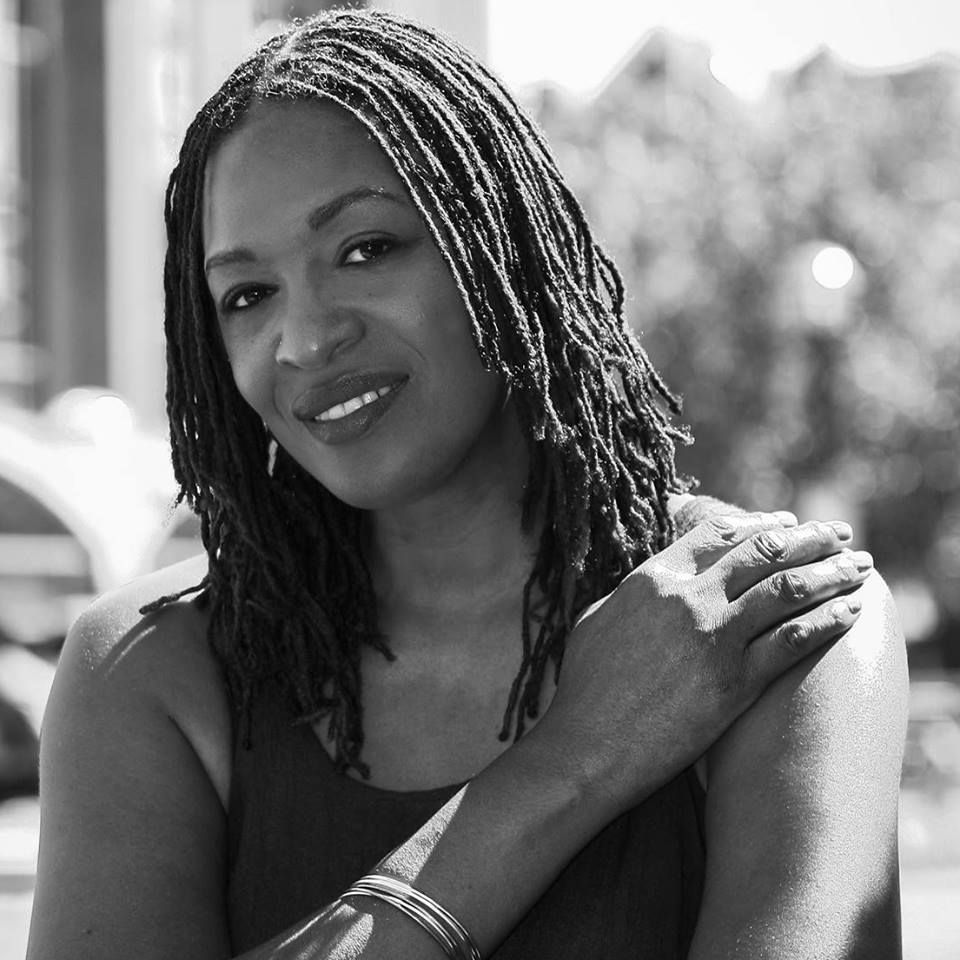 When: May 5, 2020
Where: Espresso 77 Café, 35-57 77th Street, Jackson Heights, NY 11372.
Time: 7:00 — 8:30 PM (open-mic sign up at 6:30)
Cost: $5 minimum purchase at the food counter.
More Information: Richard Jeffrey Newman
Antoinette Brim, author of These Women You Gave Me (Indolent Books), Icarus in Love (The Main Street Rag), and Psalm of the Sunflower (Aquarius Press/Willow Books), is a Cave Canem Foundation fellow, a recipient of the Walker Foundation Scholarship to the Fine Arts Work Center in Provincetown, and a Pushcart Prize nominee.
Her poetry, memoir, and critical work has appeared in various journals and magazines, as well as, in anthologies including Villanelles, Stand Our Ground: Poems for Trayvon Martin and Marissa Alexander, Critical Insights: Alice Walker, 44 on 44: Forty-Four African American Writers on the 44th President of the United States, Not A Muse, Just Like A Girl: A Manifesta, and The Whiskey of Our Discontent: an anthology of essays commemorating Ms. Gwendolyn Brooks.
A printmaker and collage artist, Brim recently exhibited both poetry and monoprints in Jazz: An exhibition of Poetry, Prints, and Photography at the Sumner McKnight Crosby Jr. Gallery in New Haven, CT, and Sheroes, in partnership with the Alliance of Women Veterans at the Grove in New Haven, CT.  She serves as Secretary of the Board of Directors of Indolent Arts Foundation based in New York City, is a Board Member of OneWorld Progressive Institute, is a past President of the Board of Directors of the Creative Arts Workshop in New Haven, CT.
Additionally, Brim has hosted a series of Black History Month television programs for the OneWorld Progressive Institute and is a former guest host of Patrick Oliver's Literary Nation Talk Radio (KABF 88.3, Little Rock) for which she interviewed a variety of entertainers, literary figures, political pundits and community developers.  A sought-after speaker, editor, educator, and consultant, Brim is an Associate Professor of English at Capital Community College.
Here Are Two Sample Poems
She Waits
by the window
on the cedar bench. Its sturdy
tongue-in-grove construction, scarcely
notices her weight. She breathes in the moist breeze
that sifts though the screen door fine as baking flour.
She won't touch the screen. She remembers the time
when with excited expectation, she leaned into the wire mesh
and her two small hands pushed through causing it to come free
at the edges and welcome in the flies eager for the cool house
and the warmth of freshly baked pies. She is careful now.
She sits with her ankles crossed and scuffs the toes of her white patent
leather shoes on the warm honey wood of the floor. She twirls a ponytail
with one hand, steadies herself with the other and leans in close to eye
the underside of a lady bug that crawls up the door so delicately
that its weight doesn't bend or buckle the screen. She blows her
bubble gum breath onto the ladybug until it lets go
and spotted side up, it flies away,
leaving her to wait
alone on the bench just inside the door. She hums to herself
nothing in particular, just a string of tones and pitches that
somehow, make a simple song. She notices how
the screen breaks the outside world into tiny squares
of light and color. She must remember
to tell Daddy when he comes. Soon,
her eyelids are heavy.
Her head bobs.
Her shoulders slump.
So her mother comes to take her hand. Mama pulls her
off the bench in one sure slide of petticoat across hewn wood.
Her mother's soap-burned hands tug the smocked dress over the girl's head
and then slips a cotton nightdress down over her round, cherubic body.
All the while, they listen to the crickets sing a familiar song:
nothing in particular, just a string of tones and pitches that somehow,
make a simple song. The girl smiles. She must remember to tell Daddy
when he comes.
This event was funded in part by Poets & Writers, Inc. through public funds from the New York City Department of Cultural Affairs, in partnership with the City Council.