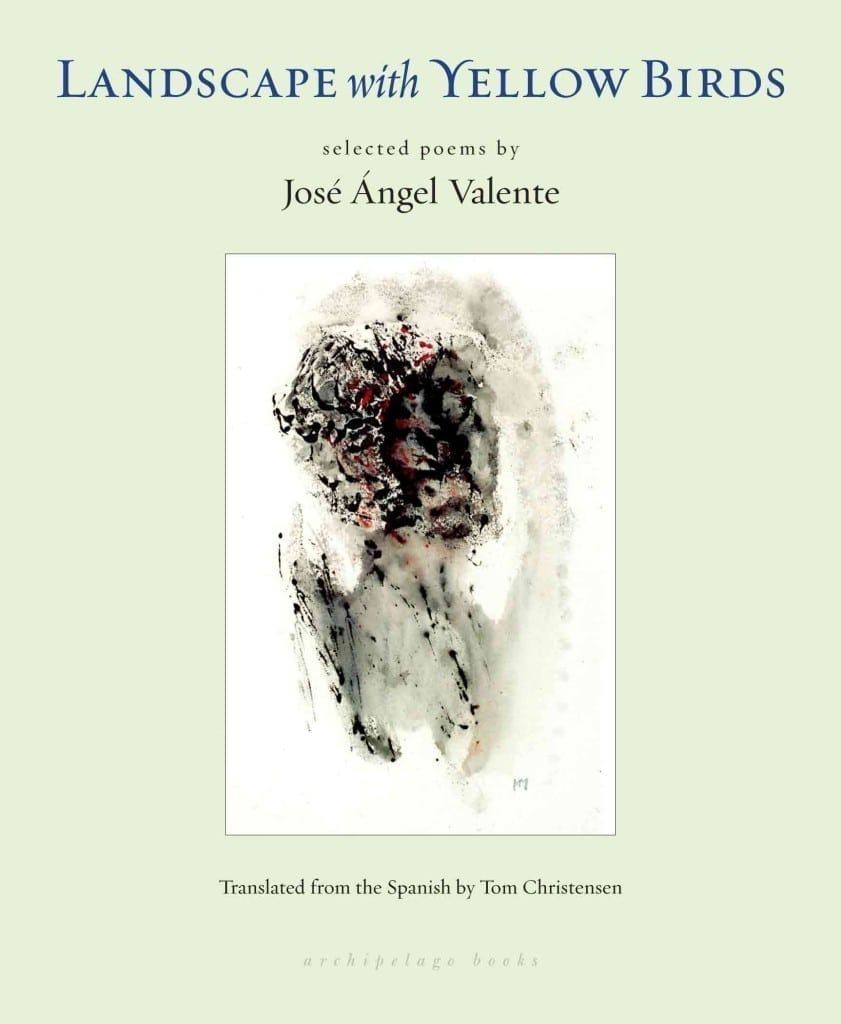 I am very excited to announce that on Sunday, September 29th, First Tuesdays will be hosting Archipelago Books to help them launch Landscape with Yellow Birds: Selected Poems by Jose Angel Valente, translated by Thomas Christensen. The event will take place at our usual venue, Terraza Cafe. Thomas will read his translations, while the Spanish originals will be read by Miguel Falquez-Certain. (Their bios, as well as Valente's bio, are below.)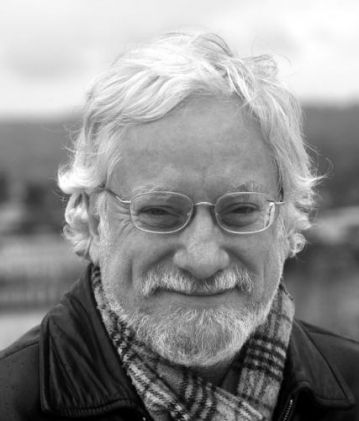 Archipelago Books is a not-for-profit publisher committed to bringing groundbreaking works of classic and contemporary international fiction and poetry—often from regions overlooked in the US—to the attention of American readers. An increasingly important means of increasing cultural exchange and deepening global understanding, literary translation rarely gets the attention it deserve, and so to celebrate Archipelago Books' commitment and to honor the work of literary translators, the open mic for this event will be limited to literary translators who work in any of the creative genres: poetry, fiction, dramatic writing, or creative nonfiction. The rules for the open mic are as follows:
Sign up begins at 6:30
Plan to read for no more than 3 minutes (three average length poems; three double-spaced pages of prose)
Sign up is on a first come first serve basis
If a lot of people sign up for the open mic, I reserve the right to split it up, with half the people reading before the featured reader and half afterwards
I am excited by the potential of an open mic for translators. If you know a translator who might be interested in participating, please forward this message along.
When: Sunday September 29th, 7:00 − 9:00 Where: Terraza Cafe on Gleane Street in Elmhurst
Thomas Christensen is the author of 1616: Intimations of Modernity, New World /New Words: Translating Latin American Literature, and with his wife Carol Christensen, The U.S.–Mexican War. He has translated works by Carlos Fuentes, Alejo Carpentier, and Julio Cortázar. His translation of Louis-Ferdinand Céline's Ballets Without Music, Without Dancers, Without Anything was a finalist for the PEN America West translation award. He is director of publications at the Asian Art Museum of San Francisco.
Poet, critic, essayist, and translator, Jose Angel Valente is recognized as one of the greatest Spanish poets of the 20th century. He was awarded the Premio Principe de Austrias de las Letras in 1988, the Premio de la Fondacion Pablo Iglesias in 1984, the Premio de la Critica in 1960 and 1990, and the Premio Reina Sofia de Poesia Iberoamericana in 1993. His lyricism, dedication to poetry as knowledge, and belief that the reader was as important to the act of artistic creation as the poet, have marked him as an author of unfailing integrity. Despite his distinctly apolitical perspective, his work stood as a challenge to Franco's Spain. This collection, which maintains his poetic precision and discipline without sacrificing his musicality, will allow his work to continue to challenge and captivate new readers. It spans his entire body of work and offers a profound sense of how his poetry evolved over the course of his life. Christensen's "crystalline translation" (Eliot Weinberger) reveals Valente's poems as they were meant to be read—luminous, striking, and unafraid to explore the depths of love, loss, and spirit.
Miguel Falquez-Certain (Barranquilla, Colombia) is the author of six volumes of poetry, a short novel and six plays, as well as of short stories and essays. His most recently published books, Triacas (short fiction) and Mañanayer (poetry), were put out by Book Press (New York) in 2010. Mañanayer received the only honorable mention in The 2011 International Latino Book Awards in the category of Best Poetry Book — Spanish or Bilingual. Miguel blogs at Marsolaire.
This event was funded in part by Poets & Writers, Inc. through public funds from the New York City Department of Cultural Affairs, in partnership with the City Council.