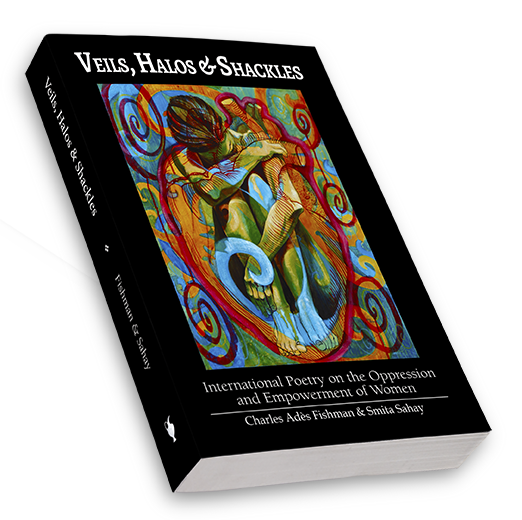 When: Friday, October 7th, 6:30pm - 8:30pm
Where: Queens Council on the Arts, 37-11 35th Ave, Entrance on 37th St ,Astoria, NY 11101
Admission: $10 QCA Members: Free
This LAB presentation, organized and co-sponsorec by First Tuesdays' Richard Jeffrey Newman, will feature a reading and discussion with contributors to Veils, Halos & Shackles: International Poetry on the Oppression and Empowerment of Women. Conceived in response to both the brutal rape and murder of Jyoti Singh in 2012 and the worldwide outpouring of activism that took place in response, Veils, Halos & Shackles is a first-of-its-kind anthology, gathering work from poets in dozens of countries–from Brazil to Bangladesh, from New Zealand to Nigeria—all of it written in opposition to violence against women.
Editors Charles Fishman and Smita Sahay have explicitly positioned publication of the anthology as itself a form of activism, a necessary raising of poets' voices alongside those raised by women and men all over the world as they do the hard, hard work of ending the violence to which the anthology is a response. This event will bring five contributors to Veils, Halos & Shackles together with members of the Queens community for a reading and moderated discussion on why poetry needs to be part of that work and what difference it makes.
Partipants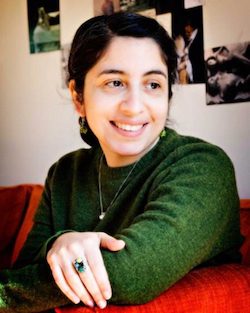 Nancy Agabian
Nancy Agabian, who will be our moderator, is the author of Princess Freak, a collection of poems and performance texts, and Me as her again: True Stories of an Armenian Daughter, which was a finalist for the Lambda Literary Award for LGBT Nonfiction. Her recently completed novel, The Fear of Large and Small Nations, was a finalist for the 2016 PEN/Bellweather Prize for Socially Engaged Fiction.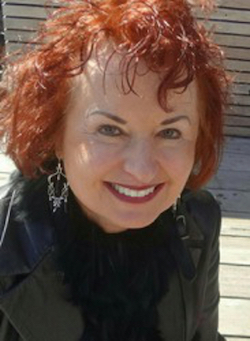 Susana H. Case
Susana H. Case's most recent book of poetry is 4 Rms w Vu (Mayapple Press 2014). She has written four other chapbooks, including The Scottish Café (Slapering Hol Press),which was re-released in a Polish-English version, Kawiarnia Szocka, by Opole Press. Recent poems can be found in Fourteen Hills, The Cortland Review, Portland Review, Potomac Review, and Rattle.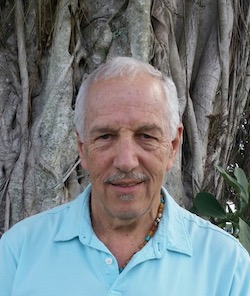 Charles Fishman
Charles Fishman (VHS Editor): Charles Fishman, editor of Veils, Halos & Shackles, has been a fixture in the New York poetry scene since at least 1973, when he co-founded the Long Island Poetry Collective. His most recent books are his selected poems, In the Path of Lightning (2012), In The Language of Women (2011) and Water Under Water (2009). His The Death Mazurka was nominated for the 1990 Pulitzer Prize in Poetry.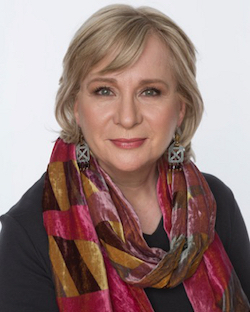 Donna Kaz
Donna Kaz' memoir, UN/MASKED, Memoirs of a Guerrilla Girl on Tour, will be published by Skyhorse in November of this year. Her award-winning work has appeared in, among other publications, Lilith, Turning Wheel, Trivia:Voices of Feminism, and Hawai´i Review. Her screenplay, King Me, recently won a Boundary Stone Screenwriting Award.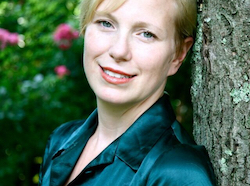 Terri Muuss
Terri Muuss, whose poetry has appeared in a wide variety of journals, has been nominated for two Pushcart Prizes in poetry. Her book, Over Exposed appeared in 2013, and her one-woman show, Anatomy of a Doll, was named Best Theatre: Critics' Pick of the Week by the New York Daily News.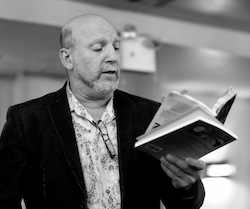 Richard Jeffrey Newman
Richard Jeffrey Newman's work explores the impact of feminism on his life as a man, especially as a survivor of childhood sexual violence. As a co-translator of classical Persian poetry, he writes about the impact of that canon on our contemporary lives. He is the author of For My Son, A Kind of Prayer and *The Silence of Men.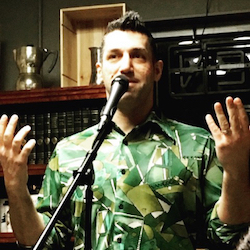 Matt Pasca
Matt Pasca is a poet, teacher and traveler who believes in art's ability to foster discovery, empathy and justice. His first book-length collection, A Thousand Doors (2011), was nominated for a Pushcart Prize and his second, Raven Wire (2016), was selected as a Finalist for the 2017 Eric Hoffer Book Award.