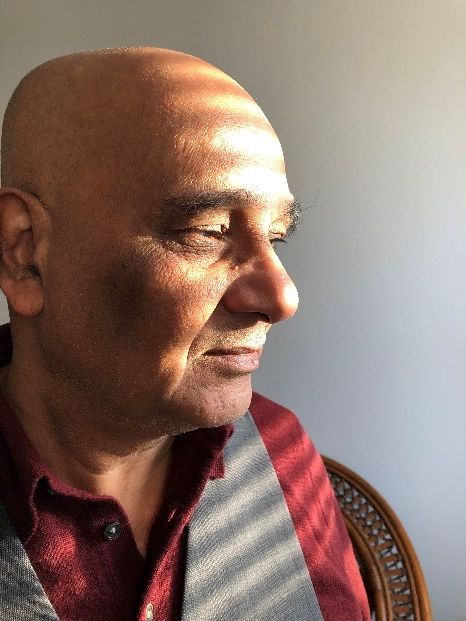 When: January 3, 2023
Where: Espresso 77 Café, 35-57 77th Street, Jackson Heights, NY 11372.
Time: 7:00 — 9:00 PM (open-mic sign up at 6:30)
Cost: $5 minimum purchase at the food counter.
More Information: Richard Jeffrey Newman
Bangladeshi American poet Shams A. Momin is the author of seven full-length books of poetry in Bengali. His selected poems were published at the Kolkata Book Fair 2022, India and an upcoming book, Critical Essays on the poetry of Shams A. Momin, edited by Dr. Abedin Kader of the City University of New York, is scheduled to be out at Dhaka Book Fair in February 2023. A regular contributor to many renowned literary journals in Bangladesh, India, and the U.S.A., Momin's poems have also appeared in Queens Bound 2021. Momin studied English literature at Central State University in Ohio, where he earned a B.A., and he received his M.A. in Education at Touro College, New York. For more than twenty-five years, he worked as an English teacher and a mentor in New York City public schools. Shams believes that poetry can change the world, and he uses it to inspire young people.
Here's one of Shams' poems:
Queens
Many years ago, Eddie Murphy proclaimed,
"Coming to America."
Indeed, the prince kept his word and landed in Queens.
There is a China Town.
The Chicanos lean on the parking meter,
hang out all evening in front of a bodega.
There is Little India and a whole lot of Caribbean queens.
They gossip, Shakira or J. Lo.
Who is better at a dance?
The rusted corvette swells hard. Waka Waka…
Pedro can't walk straight, what's
got him today?
'Corona' or '20 20 Mad Dog', who knows!
Here we are like a village.
There are homegrown fish, rice, and beans,
hot samosas, sizzling kabab
and mango juice.
Momos, Gyros, and many more.
Are you black or white?
Asian or Hispanic? No one bothers.
We're here just people without caste, without a tribe.
It's as if you're in your home.
The familiar squirrel and sparrow
dance and sing
to you, the song you left behind.
A and F, and seven trains, all are Queens-bound.
So, let's hop in and get going.
Away, a boy, bandana tied to his forehead, shouting…
"Let's Go Mets." And
it just feels right.
---
This event was funded in part by Poets & Writers, Inc. through public funds from the New York City Department of Cultural Affairs, in partnership with the City Council.