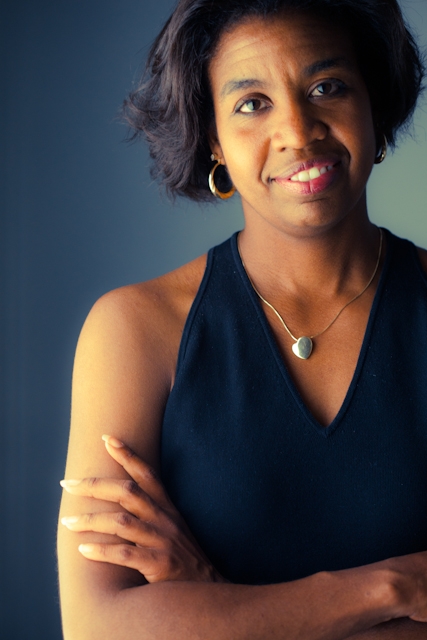 When: June 14, 2019
Where: Espresso 77 Café, 35-57 77th Street, Jackson Heights, NY 11372.
Time: 7:00 — 8:30 PM (open-mic sign up at 6:30)
Cost: $5 minimum purchase at the food counter.
More Information: Richard Jeffrey Newman
January Gill O'Neil is the author of Rewilding (fall 2018), Misery Islands (2014), and Underlife (2009), published by CavanKerry Press. She is an assistant professor of English at Salem State University, and boards of trustees member with the Association of Writers and Writing Programs (AWP) and Montserrat College of Art. From 2012-2018, she served as executive director of the Massachusetts Poetry Festival. A Cave Canem fellow, January's poems and articles have appeared in the Academy of American Poets' Poem-A-Day series, American Poetry Review, New England Review, Ploughshares and Ecotone, among others. In 2018, January was awarded a Massachusetts Cultural Council grant, and was named the John and Renée Grisham Writer in Residence for 2019-2020 at the University of Mississippi, Oxford. She lives with her two children in Beverly, Massachusetts.
This event was funded in part by Poets & Writers, Inc. through public funds from the New York City Department of Cultural Affairs, in partnership with the City Council.