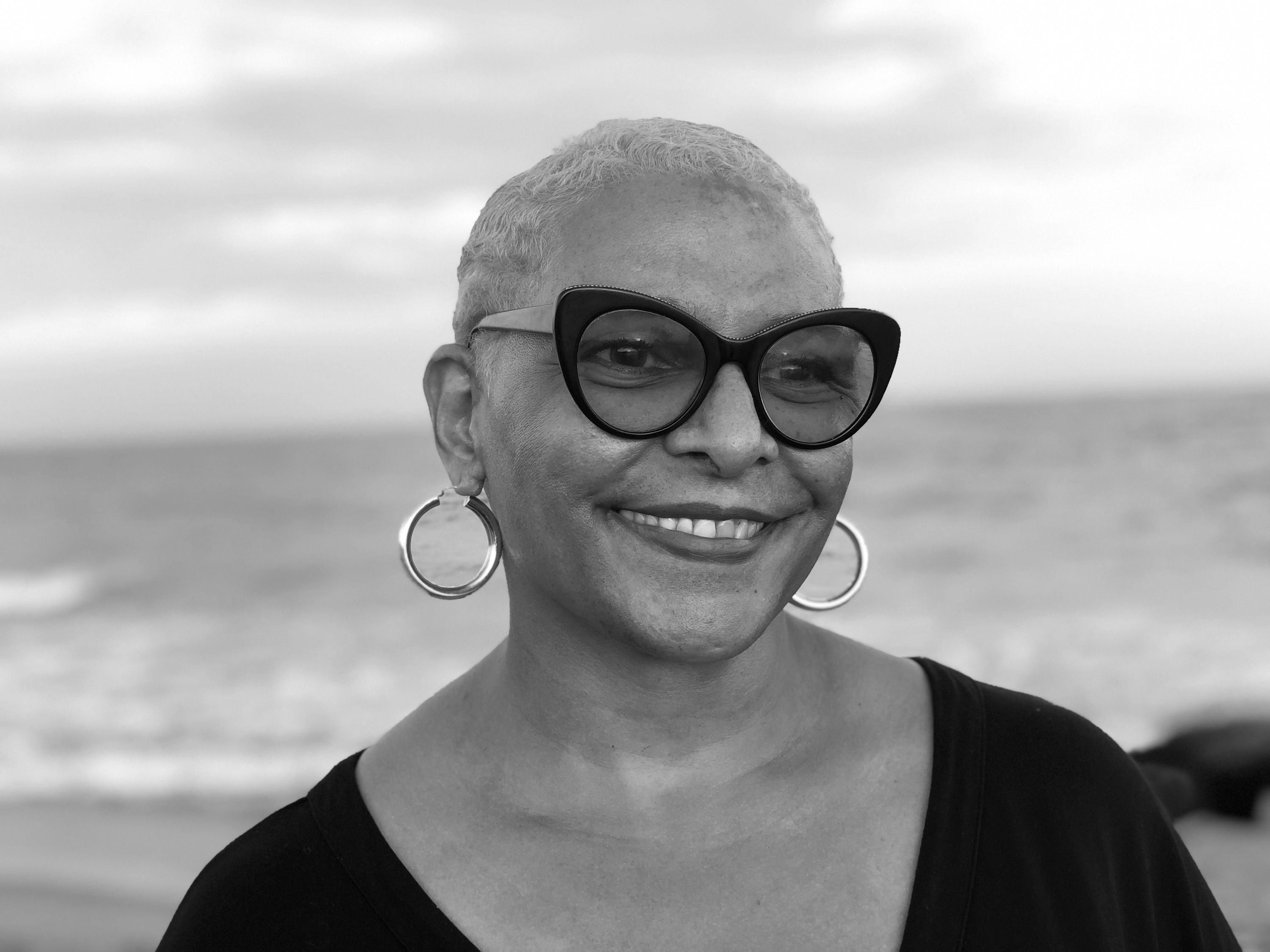 When: September 6, 2022 Where: Espresso 77 Café, 35-57 77th Street, Jackson Heights, NY 11372.
Time: 7:30 — 9:00 PM (open-mic sign up at 7:00)
Cost: $5 minimum purchase at the food counter.
More Information: Richard Jeffrey Newman
Jacqueline Jones LaMon is the author of three collections, What Water Knows, Last Seen, a Felix Pollak Poetry Prize selection, and Gravity, U.S.A., recipient of the Quercus Review Press Poetry Series Book Award. She is the author of the chapbook, The Legend of Clarence Thomas, winner of the Integral Music Chapbook Prize; and author of the novel, In the Arms of One Who Loves Me, published by Random House/Ballantine Books. Noted twice by the NAACP in the category of Outstanding Literary Work, Poetry, Ms. LaMon is the recipient of fellowships from the BAU Institute at the Camargo Foundation, the Cave Canem Foundation, the Yaddo Foundation, and others. A graduate of Mount Holyoke College and UCLA School of Law, Ms. LaMon earned her M.F.A. in Creative Writing, Poetry, from Indiana University Bloomington. She served as a board member and past president of Cave Canem Foundation, Inc. A member of the National Council for Graywolf Press, Ms. LaMon taught for over a decade in the multi-genre M.F.A. program at Adelphi University, where she currently holds the position of Vice President of Diversity, Equity and Inclusion.
Here's a sample poem:
Six
—The Children's March, 1963
The water pressure from a fire hose
can stop a moving bullet, can ransack
a door wedged shut, and extinguish
any embers, including those we cannot
see. Bull saw us all as threat—the lot
of us, the endless stream that poured
out of our church and onto the street.
We sang and we held hands. We held
onto our purpose—to be true to our God,
true to our native land, to Birmingham,
like the thirsty sponges we were. We
sang a song we'd practiced and knew
by heart. We were not letting anyone turn
us around, turn us around, turn us around.
I was six and needed something more
than what I thought I knew, a freedom
song, a choice of where to play,
of who could teach me lessons, the very
content of my dreams of what I wanted
to be when I grew up, if I grew up,
when I grew up and took my very next
breath. But let's get back to that bullet,
stopped by an unequal force, confronted
by mere droplets corralled into sinister
duty. I heard those dogs before I saw them
—growls, snarls—trained to see nothing
of my size, my gentleness. I knew the water
in the air just before it launched me airborne,
ramming me into disbelief, then tree trunk,
then a crowded mass of children's hips and legs.
I was six and my song ordained that I be seen
as change, or silenced, arrested and contained.
I had lost my shoes and my blue hair ribbons.
I was wearing a muddy crinoline and learned
the coolness of both iron bars and the beady
eyes of hatred, a jailor's sputum gelling
on the side of my face that I refused to touch.
---
This event is funded in part by Poets & Writers with public funds from the New York State Council on the Arts with the support of the office of the Governor and the New York State Legislature.