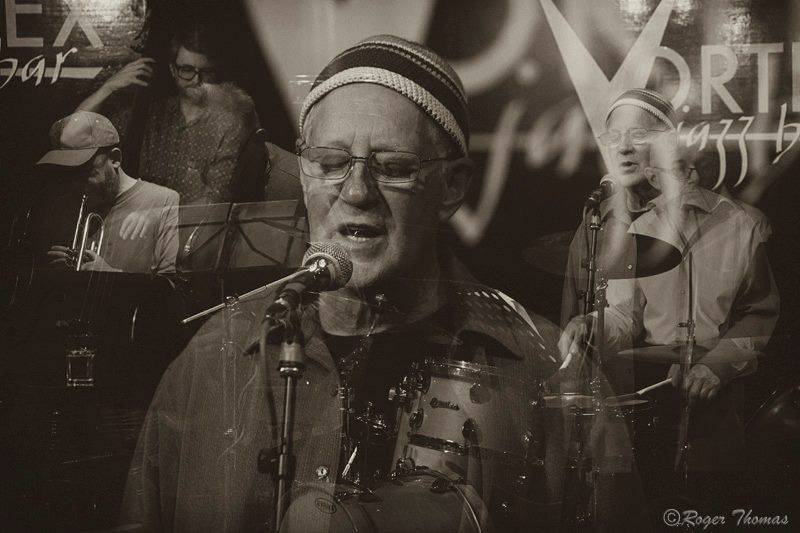 When: October 3, 2017
Where: Espresso 77 Café, 35-57 77th Street, Jackson Heights, NY 11372.
Time: 7:00 — 8:30 PM (open-mic sign up at 6:30)
Cost: $5 minimum purchase at the food counter.
More Information: Richard Jeffrey Newman
Barry Wallenstein is the author of eight collections of poetry, the most recent being At the Surprise Hotel and Other Poems [Ridgeway Press, 2016] and Drastic Dislocations: New and Selected Poems [New York Quarterly Books, 2012].  His poetry has appeared in over 100 journals, including Ploughshares, The Nation, Centennial Review, and American Poetry Review.  His analytical text, Visions & Revisions: The Poets' Practice [T.Y. Crowell, 1971], was reissued in a new and expanded edition by Broadview Press [2002]. Barry is Emeritus Professor of Literature and Creative Writing at the City University of New York and an editor of the journal, American Book Review.
A special interest is his presentation of poetry readings in collaboration with jazz.  He has made eight recordings of his poetry with jazz, the most recent being titled What Was, Was (Audioscope, 2015) and  Lucky These Days (Cadence Jazz Records 2013).  A previous CD, Euphoria Ripens, was listed among the "Best New Releases" in the journal, All About Jazz (December 2008).
This event was funded in part by Poets & Writers, Inc. through public funds from the New York City Department of Cultural Affairs, in partnership with the City Council.