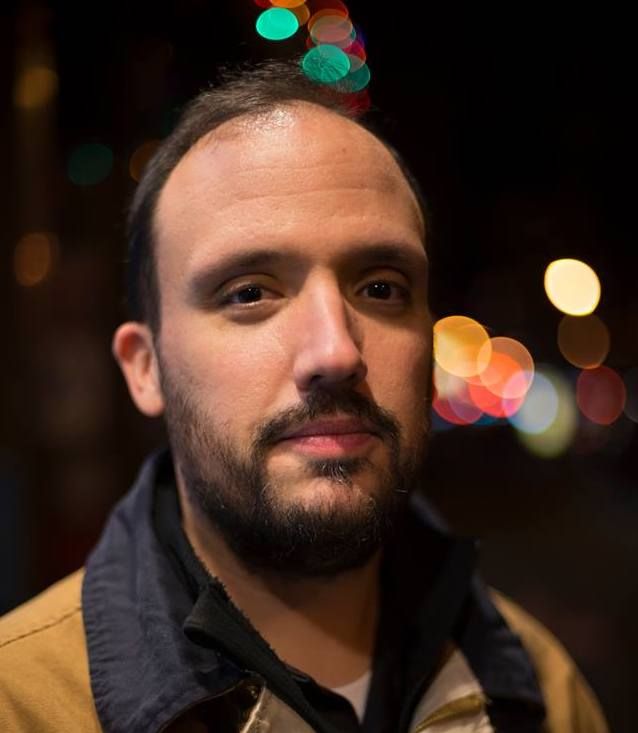 PLEASE NOTE: YOU WILL NOT BE ALLOWED INTO ESPRESSO 77 WITHOUT PROOF OF VACCINATION. (YOU WILL ALSO NEED TO PRESENT A VALID PHOTO ID.) MASKS WILL BE REQUIRED INSIDE THE CAFE.
When: October 5, 2021
Where: Espresso 77 Café, 35-57 77th Street, Jackson Heights, NY 11372.
Time: 7:30 — 9:30 PM (open-mic sign up at 7:00)
Cost: $5 minimum purchase at the food counter.
More Information: Richard Jeffrey Newman
Alex Segura is an acclaimed, award-winning writer of novels, comic books, short stories, and podcasts. He is the author of Star Wars Poe Dameron: Free Fall, the Pete Fernandez Mystery series (including the Anthony Award-nominated crime novels Dangerous Ends, Blackout. and Miami Midnight), and the upcoming Secret Identity (Flatiron Books). His short story "Red Zone" won the 2020 Anthony Award for Best Short Story, and his border noir short story, "90 Miles" will be included in THE BEST AMERICAN MYSTERY AND SUSPENSE STORIES of 2020. He has also written a number of comic books, most notably the superhero noir The Black Ghost, the YA music series The Archies, and the "Archie Meets" collection of crossovers, featuring real-life cameos from the Ramones, B-52s, and more. He is also the co-creator/co-writer of the Lethal Lit crime/YA podcast from iHeart Radio, which was named one of the best podcasts of 2018 by The New York Times. By day he is the Senior Vice President of Sales and Marketing at Oni Press, with previous stints at Archie Comics and DC Comics. A Miami native, he lives in New York with his wife and children.
---
This event was funded in part by Poets & Writers, Inc. through public funds from the New York City Department of Cultural Affairs, in partnership with the City Council.